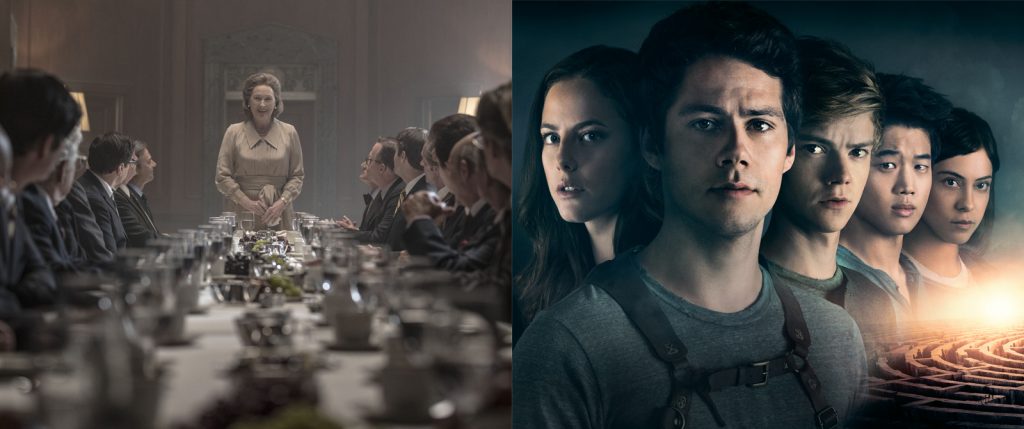 The Post – A Guerra Secreta / Universal Pictures

Steven Spielberg dirige Meryl Streep e Tom Hanks em The Post – A Guerra Secreta, excitante drama sobre  a  improvável  parceria  de  Katharine  Graham  (in
terpretada  por  Meryl  Streep),  primeira  mulher  editora chefe do The Washington Post, e seu dedicado editor Ben Bradlee (interpretado por Tom Hanks) enquanto eles correm para alcançar o The New York Times na cobertura de uma enorme manobra de ocultação de segredos do governo  que  ocorreram  durante  três  décadas  e  quatro  presidentes  americanos.  Eles  têm  que  superar  suas diferenças enquanto arriscam suas carreiras—e até sua liberdade—para revelar antigas verdades. The Post – A Guerra Secreta é a primeira vez em que Meryl Streep, Tom Hanks e Steven Spielberg trabalham juntos em um projeto. Além de dirigir, Steven Spielberg produz o filme em parceria com Amy Pascal e Kristie Macosko Krieger. O script foi escrito por Liz Hannah e Josh Singer e conta com um grande elenco: Alison Brie, Carrie Coon, David Cross, Bruce Greenwood, Tracy Letts, Bob Odenkirk, Sarah Paulson, Jesse Plemons, Matthew Rhys, Michael Stuhlbarg, Bradley Whitford e Zach Woods.
Maze Runner – A Cura Mortal / Fox Film
No final épico da saga Maze Runner, Thomas lidera seu grupo de Clareanos em fuga em sua missão final e mais perigosa até então. Para salvar seus amigos, eles devem invadir a lendária Última Cidade, um labirinto controlado pela CRUEL que pode vir a ser o labirinto mais mortal de todos. Qualquer um que o complete vivo, receberá respostas às perguntas que os Clareanos têm feito desde que chegaram ao labirinto.